Wholesale Meat for Restaurants and Caterers
Best Texas Meat Wholesalers
Top Texas restaurants and food retailers need experienced local distributers they can trust. Quality at a fair price.
Waco Beef & Pork provides the top selection of wholesale meat, cheese, seasonings, and sausage supply. Cured meats. Smoked cheese. Turkey and chicken. Bulk orders for retail sale. Deli sliced and prepped.
We welcome specialty orders. Ask about our extended selection, including:
Waco Beef & Pork Processors: More than a meat packing company – the best wholesale meat and restaurant supply in Waco.
Commercial, Wholesale, and Bulk Services
Refrigerated Local Delivery
Meat sales and delivery professionals, prepared to deliver to your location throughout central Texas.
Refrigerated trucks that deliver everyday. Same and next day delivery for rush orders. 
Special Orders & Uniquely Crafted Selection
Specialty cuts. Beef and pork cuts in the UK, Canada, Argentinean, Brazilian, or other style cuts available by special order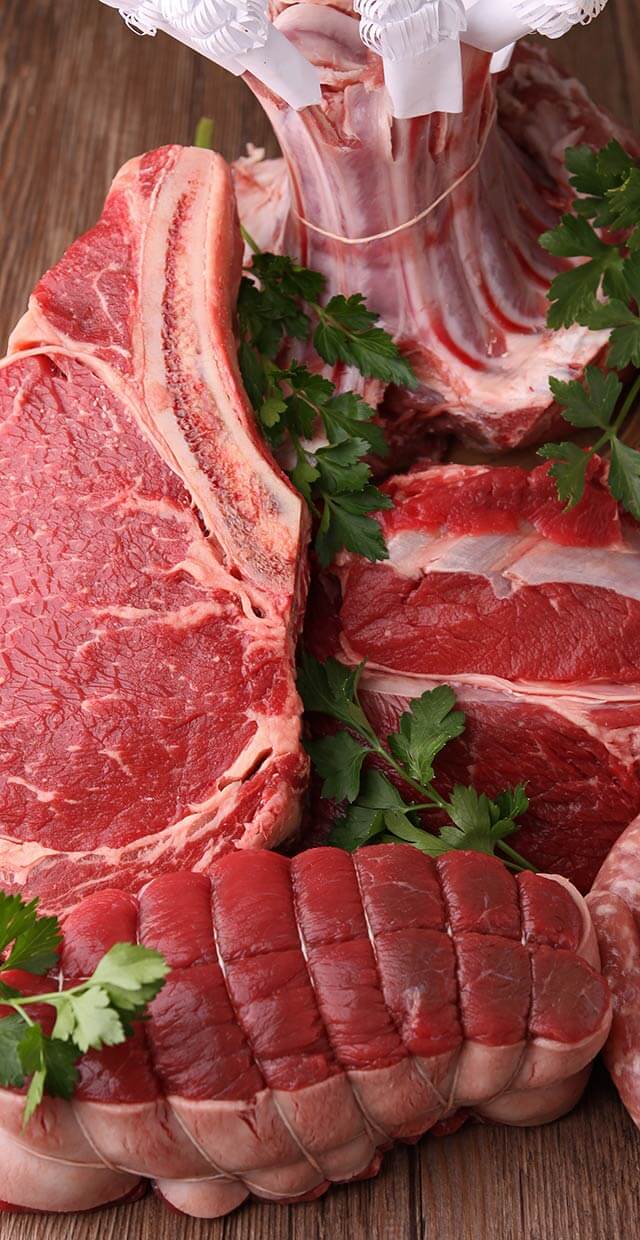 Top Local Wholesale Meat Suppliers for All Commercial Kitchens
In addition to local restaurant menus, our specialty smoked meats, cured meat, and sausages appear across central Texas in:
Grocery stores
Convenience stores
Delis
Diners
Food trucks
Barbecue restaurants
Hotels
Hospitals
Assisted living facilities
Catering menus
Commercial kitchens
Other meat processors and distributors
Top Local Restaurant Meat Suppliers
Waco B&PP meat and Holy Smoked Sausage! are featured on the menus of restaurants across Texas.
Waco B&PP USDA Prime and Choice steaks, cutlets, and ground beef are featured at top steakhouses. Proud to be one of the top local meat suppliers.
Old World techniques. Big Texas flavor. Over 2 decades of experience bringing the best to the Waco area.
Specialty Wholesale Items
We offer the top selection of bulk meat choices, pre-prepared for your commercial kitchen.
Premarinated Beef Fajita Meat: Restaurant prepped with seasoning.
Premarinated Chicken Fajita Meat: Restaraunt prepped and seasoned.
Sausage on a Stick: Mildly seasoned sausage to cook and serve.
Lollipop Chicken Wings: Specialty cut seasoned raw chicken wings.
Top Meat Wholesalers. Top Local Selection.
Grocery and Restaurant Meat Suppliers with Heart
Waco Beef & Pork Processors has been a part of the Waco community for over 20 years. We are proud to bring the tastes of the world to tables throughout central Texas. Special orders welcome. We care about your business. We care about what you eat.