Wholesale Sausage for Commercial Kitchens
Best Bulk Sausage Selection in Central Texas
The best commercial kitchens offer diners a selecton of the best premium artisan sausage in central Texas. Pork and beef sausages. Fresh and smoked sausages. Tastes of the Old World. American and New World Flavors. Get top local sausages in bulk from Waco Beef & Pork Processors.
Award-winning sausages crafted by sausage-masters. Over 35 years of practice perfecting and developing our recipes.
WB&PP: wholesale sausage suppliers serving the Waco, Texas area.
Renowned Texas-German & Czech-Style Sausages
Known for our German sausage and Czech-style sausage. Our sausage-masters trained with traditional European sausage-makers. It tastes authentic because we make it the same as they used to in the homeland.
Commercial Delivery Service
WB&PP offers same or next day refrigerated delivery to local businesses. Order in advance or at the last minute. Our refrigerated trucks deliver daily.
Our wholesale hot dogs and sausages are proudly served at restuarants, groceries, special events, and BBQ joints throughout central Texas.
Hickory-smoked sausages, seasoned and cured for ideal flavoring.
Traditional recipes and techniques, with our own unique Texas twist.
Top quality ingredients including best meat selection, authentic spices, and all-natural casings.
Waco Beef & Pork Processing: Old World and American sausages for every table.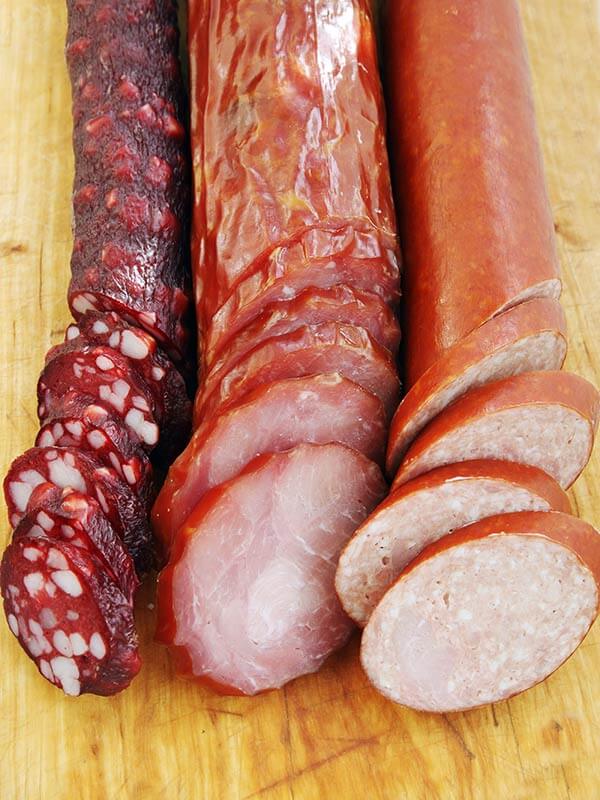 Holy Smoked Sausage! Brand Sausages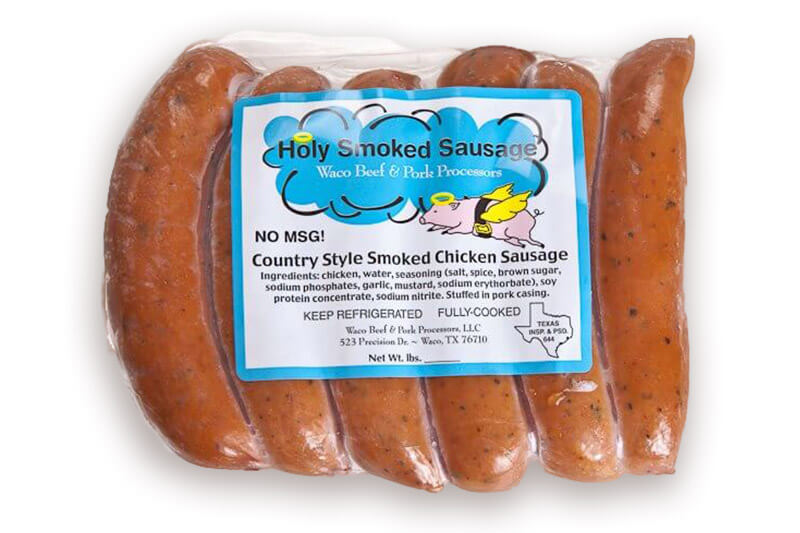 Our Holy Smoked Sausages! are available in over 20 recipes. A range of smoked sausages crafted for lovers of Old World Sausage.
We offer wholesale pricing for bulk purchase of our Holy Smoked Sausage! brand, for individual resale in your grocery, deli, or convenience store. Ask our representative about refrigeration and storage requirements.
100% American ingredients. American made. American proud. Bulk pork sausage. Bulk beef sausage. Wholesale sausages for any commercial kichen's needs.
Sausage Production
Quality Makes the Best
We believe that simple is better. That's why we simply use the best cuts of meat.
That's why we use hickory wood for the cleanest smoky flavor. That's why we keep our labels simple – with readable ingredients that you can clearly taste.
USDA grade ingredients. Top industry procedures. State of the art processing equipment.
Tastes like the Old World. Best modern techniques and standards. The unique kick that Texas flavors bring to sausages from around the world.
We bring all this, and more, to every bite of our specialty artisan sausages.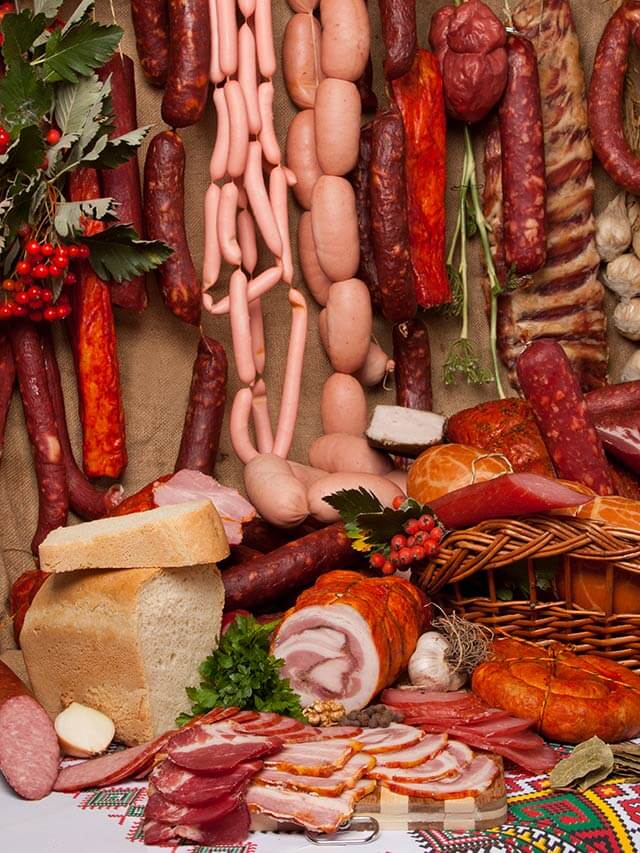 We treat every order and customer individually.
We believe that personal, individual service is the only way to treat our customers.
For Barbeques. For Special Occasions. For Any Meal. For Top Chef Recipes. Waco Beef & Pork Processors: best wholesale sausage suppliers serving handmade, delicious sausage to top commercial kitchens throughout central Texas.