When it comes to purchasing meat, it may be challenging to find the best meat company. With so many options out there, you may be scrambling to see which one you can trust.
In today's post, we'll share some things to look for before you give your business to a meat company. We hope the information you find today will be useful to you. If you have any questions about our wholesale food products or if you have any other concerns, please don't hesitate to reach out to us.
Quality is Priority
Quality is the number one thing you should look for in a meat company – or any food distributor for that matter. Before you sign off on hiring a meat company as a supplier for your restaurant or catering business, perform a taste test of their products.
Doing so gives you an idea of the level of quality their products offer. On top of a taste test, here are some questions you can ask a meat supplier.
Where do you source your beef? Is it local?
How do you package the products?
What seasonings do you use in specialty/prepared meats?
What's the time frame between packing, freezing, and delivery?
What method of shipping do you use?
Do you ship fully frozen products or only cold?
How can you guarantee the freshness of the products?
What are the recall steps?
Make Sure the Meat Company Has a Good Product Selection
The ideal scenarios are your restaurant or catering business purchases all the beef from the same meat company. As such, it is important to check the complete selection of products and if it meets your needs.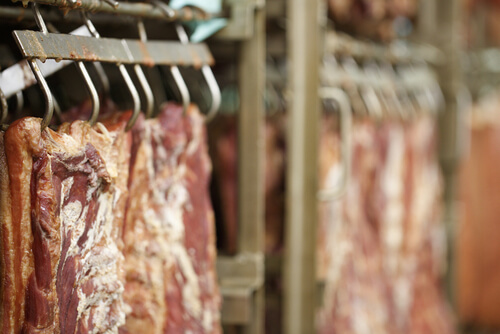 When looking through the product selection, check if the meat supplier offers lean and extra lean options. Aside from those you should check if they provide the following:
Certified organic products
Age and source verified information
Products free from antibiotics, feed additives, or hormones
Grass-fed beef options
Kosher
Industry Reputation
A meat supplier's industry reputation speaks for itself. All professional food vendors and meat suppliers know the value and importance of maintaining an excellent reputation within the industry.
Ask your prospective meat company for a list of references. Talk to their current clients to find out about what it's like working with them. Check the internet for customer testimonials. Peruse the meat company's website as well as any promotional materials to see how they operate.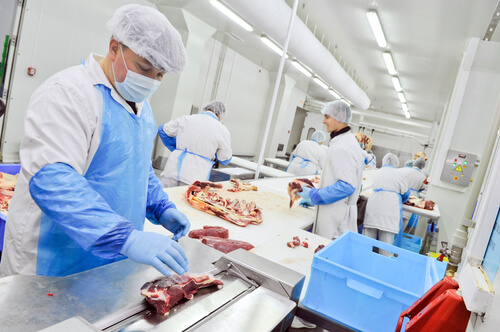 Find out if there have been any complaints raised against the company. If there are, investigate a little further to see what happened and whether the issues were professionally resolved.
Prices and Payment Terms
When purchasing beef, the higher the quality is, the more expensive it's going to be. You really do get what you pay for when buying beef. However, a good-quality beef should not be priced excessively.
When comparing prices from different meat suppliers, pay attention to the prices of products with similar quality, and check if the rates are within the same range. If they are, find out if other factors may affect the price you'll be quoted for.

Some of these factors may include shipping and handling costs or minimum order requirements. You must also check if there are any possible returns costs.
As for the payment terms, you should know what your options are. Are you going to be billed weekly? Every two weeks? Monthly? If you get any credits, how soon can you expect to see them on the invoice?
These questions are important. They will help you see if you're getting a good deal.
Good Track Record
A professional meat company will have a distinguished and well-known history of providing excellent quality products. On top of that, they must provide excellent customer service.