So you've got some amazing Italian turkey sausage, and you're looking for something to do with it? Well, look no further! We love finding new ways to integrate turkey sausage – a healthy and low-fat alternative to many beef and pork sausages – into some of our favorite classic recipes. And if there's anybody who knows sausage, it's the people of Italy, where sausage is used on flatbreads, as the centerpiece on a plate of pasta, or as an appetizer before a delicious meal that showcases another meat.
Here, we've gathered together a few ideas that we hope will inspire you to explore some taste combinations with your sweet Italian turkey sausage.
Pasta Primavera with Italian Turkey Sausage
A delicious dish that can feed up to eight people, this amazing pasta takes about an hour to make. For a slightly more rustic flavor, consider adding both Asiago and Parmesan cheese.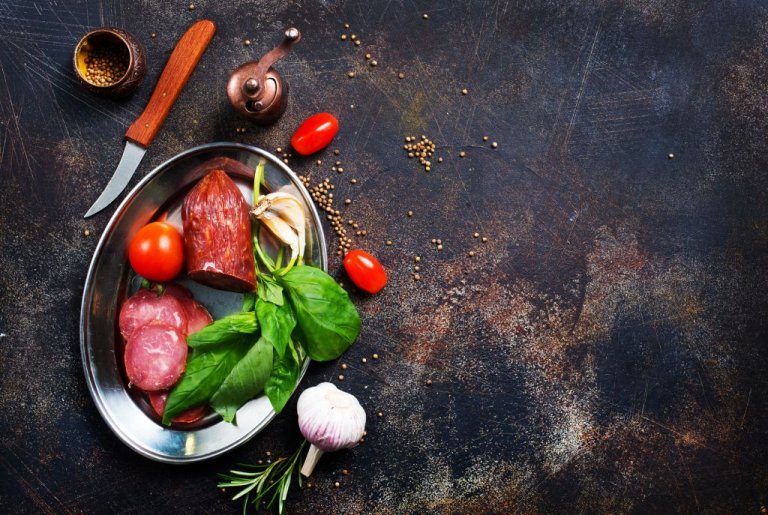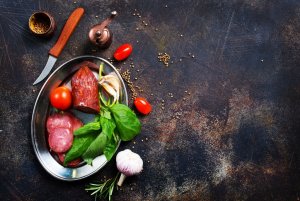 Ingredients:
16 ounces farfalle pasta
1 lbs. sweet Italian turkey sausage
½ cup Extra Virgin olive oil
4 cloves of garlic
½ onion
2 small zucchini
2 small yellow squash
6 roma tomatoes
1 green bell pepper
20 leaves fresh basi
2 teaspoons chicken bouillon granules
½ teaspoon red pepper flakes
½ cup grated Parmesan cheese
Directions
Boil the pasta and cook for 8-10 minutes.
Cook sausage in a large skillet over medium heat until evenly cooked brown. Set aside. Heat ¼ cup oil, stir in garlic and onion and cook until soft. Mix in other vegetables and herbs and dissolve bouillon into the mix. Stir in the remaining oil and cook 10 minutes.
Mix pasta, sausage, and cheese in skillet. Cook 5 minutes or until heated through.
A light, refreshing mix of flavors. Brought to you by Allrecipes.com.

Italian Turkey Sausage with Three Peppers
Mouthwatering flavors that can feed up to six people, this easy-to-follow recipe takes less than an hour to prepare, making it perfect for a hearty weekday meal.
Ingredients
3 lbs. red potatoes.
Cooking spray
4 teaspoons Extra Virgin olive oil
¾ teaspoon salt
¼ teaspoon ground black pepper
Approximately 20 ounces sweet Italian turkey sausage
3 bell peppers
2 garlic cloves
2 tablespoons balsamic vinegar
1 teaspoon dried rosemary
¼ teaspoon crushed red pepper
Directions
Preheat oven to 375 degrees
Arrange potatoes on a single layer in a roasting pan coated with cooking spray. Drizzle with olive oil and sprinkle with salt and pepper. Toss to coat. Bake for 40 minutes, stirring occasionally.
Heat 1 teaspoon olive oil on medium-high heat and cook sausages 5 minutes or until lightly brown. Set aside.
Heat oil in pan and saute bell peppers. Add garlic, salt, vinegar, rosemary, and crushed red pepper. Add sausages, cover and cook over medium-low heat for 15 minutes.
A mix of spicy and sweet, brought to you by myrecipes.com.

Honorable Mention
Some of the other incredible recipes we recommend you try with your Italian turkey sausage:
Jambalaya or sausage gumbo
Apple turkey sausage meatloaf
Italian turkey sausage and bean soup
Classic Italian sausage and macaroni and cheese
Turkey meatballs
Sausage, mushroom, and cranberry tarts
Create Your Own Recipes
There are so many incredible turkey sausage recipes that we could be here all day, but then we'd never get to make any of them! We love to hear about our customers' recipes – so feel free to share them with us! Get inspired for breakfast, lunch, and dinner, because turkey sausage is great with eggs, can't be beat when sliced up on flatbreads (traditional Italian style), and makes a great in-between meal snack. So what's your favorite way to enjoy sweet Italian turkey sausage?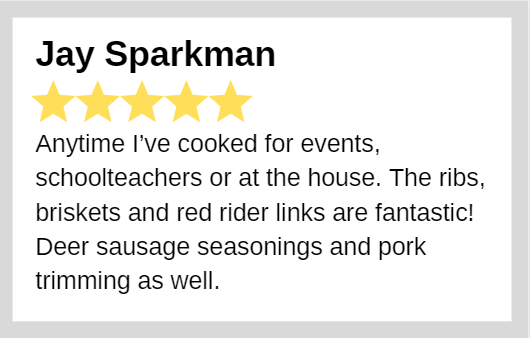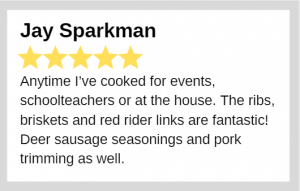 The best turkey sausage
No matter which of these incredible sweet Italian turkey sausage recipes you decide to try, the best dinners start with the best quality meats. No matter whether you're feeding a few or a lot, you want to start with the best ingredients, and that means high-quality turkey sausage. There is a special blend of seasonings and spices that go into making the best Italian sausage, and not just anybody has access to those fine nuances. Fresh meat, appropriately treated and sufficiently cured – that's the way to truly enjoy your sweet Italian turkey sausage recipes.